I'm in it for the long haul.

The question for today is…   What keeps me at this?
I feel very comfortable here. I figured out a long time ago that I do this for me and if an audience finds me, that is extra whipped cream on the pie slice that is this blog.
I just don't worry about it.
I want to thank all the bloggers who have participated in BBAW this week, for the Twitter chats, the Superlatives, the visits and comments. I want to thank the organizers who are so extremely enthusiastic and dedicated and passionate for this community. I'm proud to know you.
Thanks to whoever listed my blog in the post "Literary Blogs". Cool. I am humbled.
Group hug!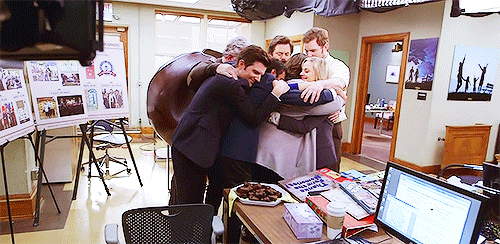 Perhaps BBAW, I thought, isn't just one week in a year? Perhaps BBAW lives in the hearts of book-friends far and near…

Now go eat some pie. Tomorrow, Feb 20, is Cherry Pie Day. I don't know who decided this and I don't care. I will be making a Chocolate Stout Cherry Pie and you will see photos on Instagram…
Copyright © 2007-2016. Care's Online Book Club. All rights reserved. This post was originally posted by Care from Care's Online Book Club.  It should not be reproduced without express written permission.